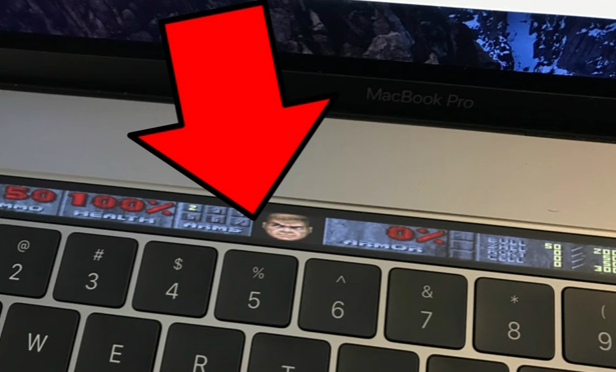 Doom is working on the TouchBar from the new MacBook Pro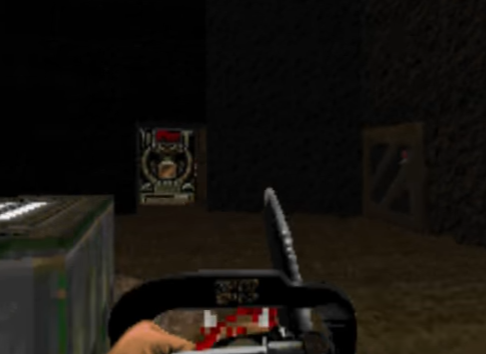 We should have realized that someone will try to install Doom on TouchBar of the new MacBook Pro.
The new MacBook Pro has not impressed everyone, but the device has some peculiarities through which apple manages to differentiate itself from the competition. The most important of them is that very thin touchscreen, with the size of a row of buttons located at the bottom of the screen. This is called TouchBar, and according to first impressions is doing a great job to present you the most useful function depending on the application that you have in the foreground.
Also, it seems that it can display the game Doom. As those from Verge state, there was no reason why anyone wouldn't have tried to install the game, since the TouchBar represents a miniature of Apple Watch. The person who realized this amazing thing is the iOS developer, Adam Bell, who also uploaded a YouTube video to demonstrate the game.
Unfortunately, the new MacBooks have some important drawbacks. First of all, the TouchBar is for the function keys F1 – F12, which will not be so accessible. Second of all, the new Apple systems don't include any standard USB ports, HDMI, DisplayPort, SD reader or any other plugins that you are used to on regular computers.
Over time, the developers have managed to install Doom on a large number of devices, from pocket calculators to various smartphones. Some even have managed to play Doom in the game Doom. At some point, the Israelis Lior Tubi and Mehdi Mulani, from Tel Aviv, have installed the game on Apple Watch and Apple TB. On the smartwatch we don't get a huge number of frames per second, but on the Apple TV is seems to be doing great, the remote control is actually used to control the character in the game.
So, this is great news for all iOS users since from this moment on they can enjoy their beloved game on their smart, expensive devices.